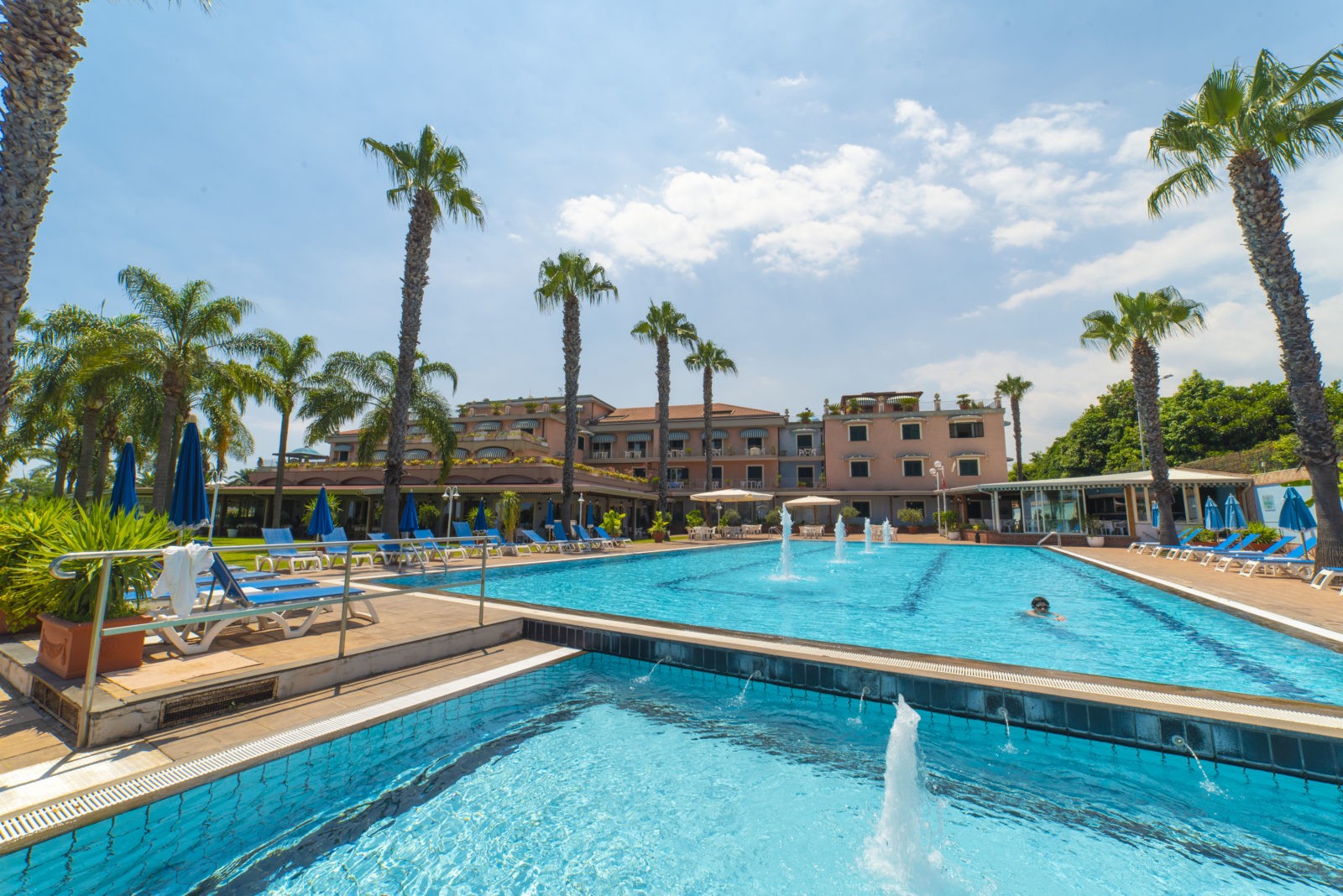 YOUR HOLIDAY STARTS WITH US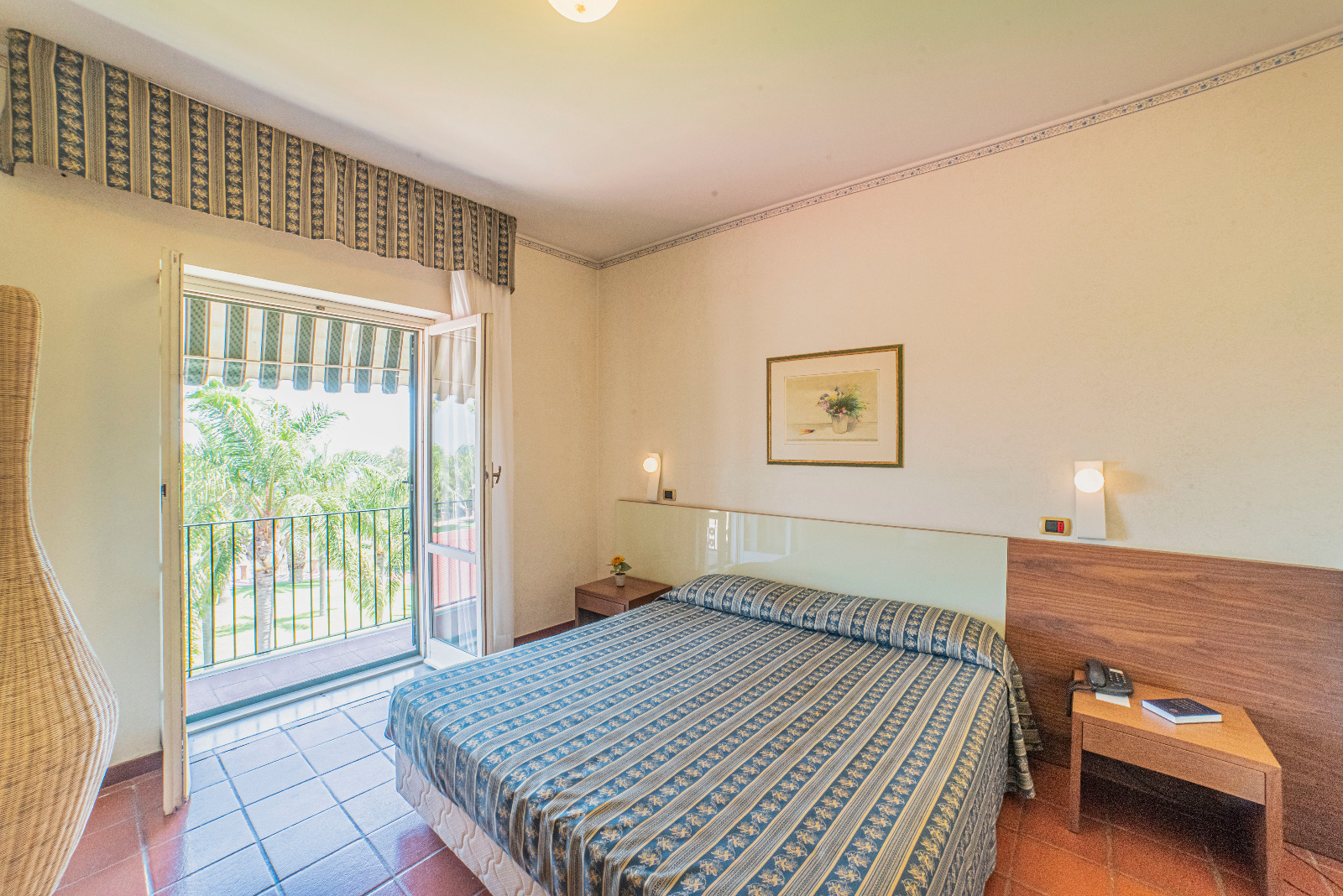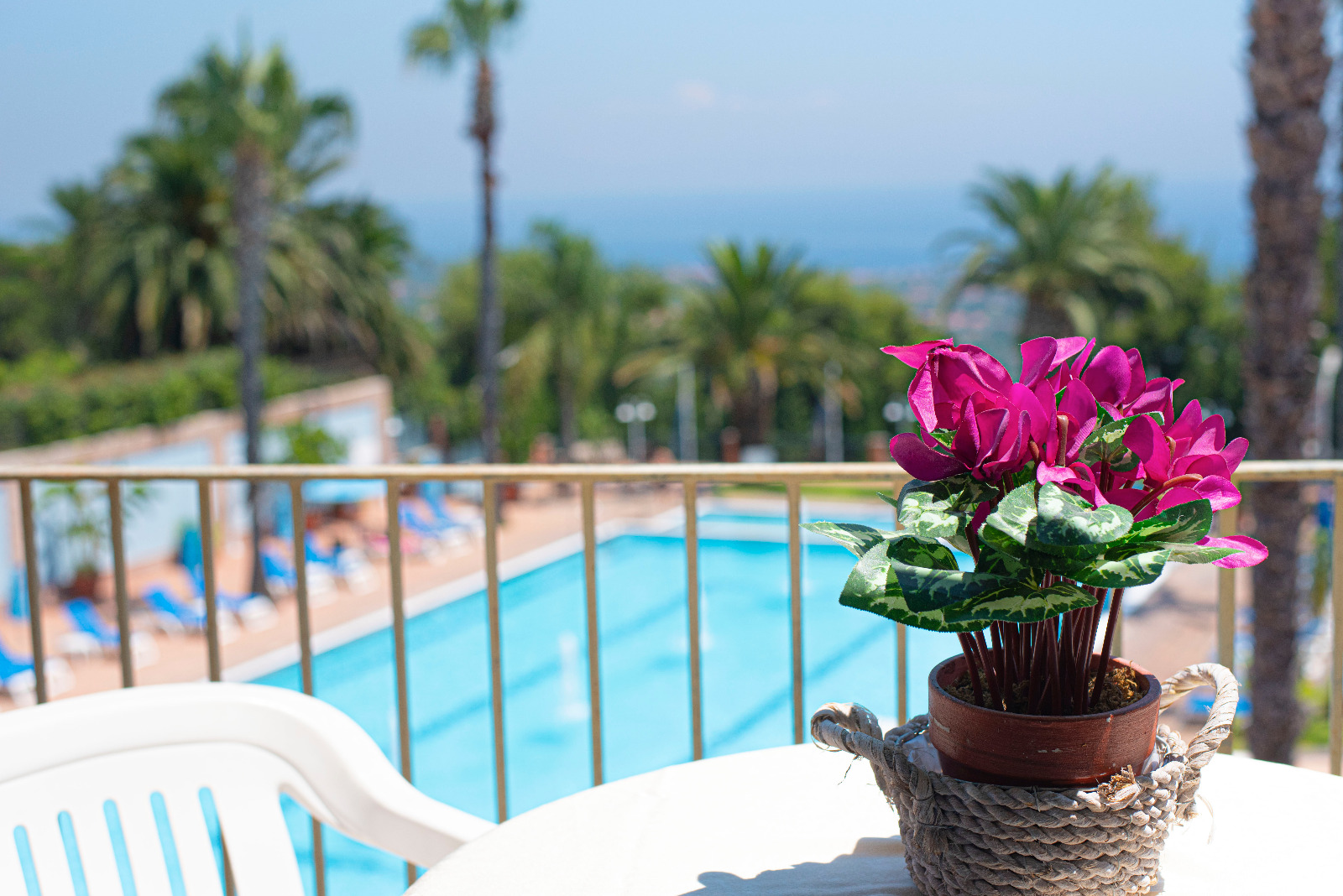 Hotel Orizzonte / Acireale
The Orizzonte Hotel is located in a quiet and green area close to the baroque town of Acireale, a few kilometers from Catania.
Imagine a lush park with green lawns, shaded by exotic palm trees and citrus fruits, at the foot of Etna, with a panoramic view that combines the horizon, sea and sky with the splendid view of the nearby coast.
We are waiting for you in this corner of paradise for a pleasant and relaxing stay.
The warmth of Sicilian hospitality of our highly qualified and helpful staff will welcome you, combined with the comfort and functionality of a modern structure.
"
Italy without Sicily leaves no image in the spirit. It is in Sicily that the key to everything is found. The purity of the contours, the softness of everything, the yielding interchangeability of the colors, the harmonious unity of the sky with the sea and the sea with the earth … those who have seen them only once, will possess them for life.
(Goethe)
Via Cristoforo Colombo 2
Acireale | Catania | (CT)
95024